Snore Circle - Smart Anti-Snoring Eye Mask
Regular price $172.40 $99.99 Sale
---
Limited Items Selling Fast
poup with stuff in it
close
---
P.S: It's Save %42 OFF For Today Only!
🔥This item is a High Demand product! Order Yours Now Before We Run Out Of Stock!
30 Days Money Back Guarantee.
1 Year Warranty
99.3% Reviewers Recommends This Product.

Fast Delivery Available

(

2-5 Days

Just Choose USPS during Checkout)
The Snore Circle Technology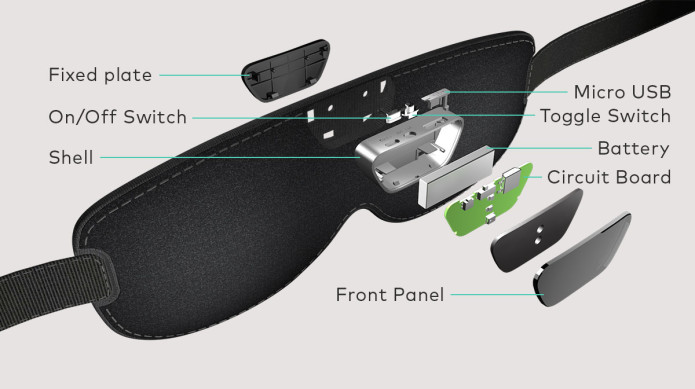 About 1 billion people around the world are suffering from snoring, but there is not a better solution to it. The rapid development of the hardware technology provides sound support for the making of the Snore Circle device. 
There are many causes for snoring, but it is mainly caused by the narrowing of airway due to the relaxed tissue at the back of the throat, through which the air flows, causing the vocal cord to vibrate, hence the snore happens. At the time of snoring, people are usually in the light sleep state. 
With the advanced bone conduction and sound recognition technologies, Snore Circle can precisely identify snores, and then it will begin to work, that is, to give out vibrations of 36 levels from weak to strong (settings via the app) for physical intervention.
At this stage, the vagus nerve of your brain will function to help tighten your throat muscles and expand the airway to make you breath smoothly, so that you stop snoring or lessen the frequency of snoring without disturbing your sleep. When the snoring stops, you enter into deep sleep, and have a good sleep. Snore Circle is in a dormant state during the absence of snoring and you will feel as if it was not there.
Snore Circle in the Media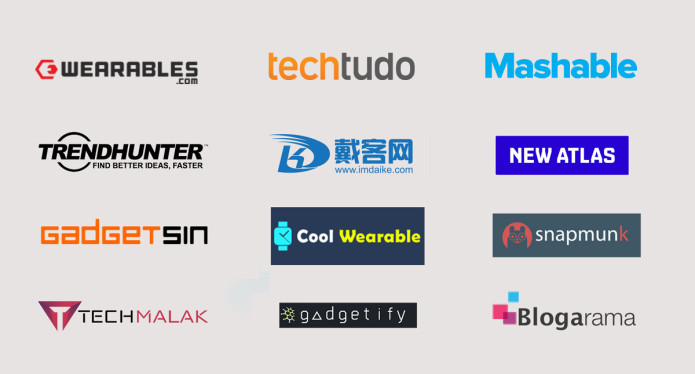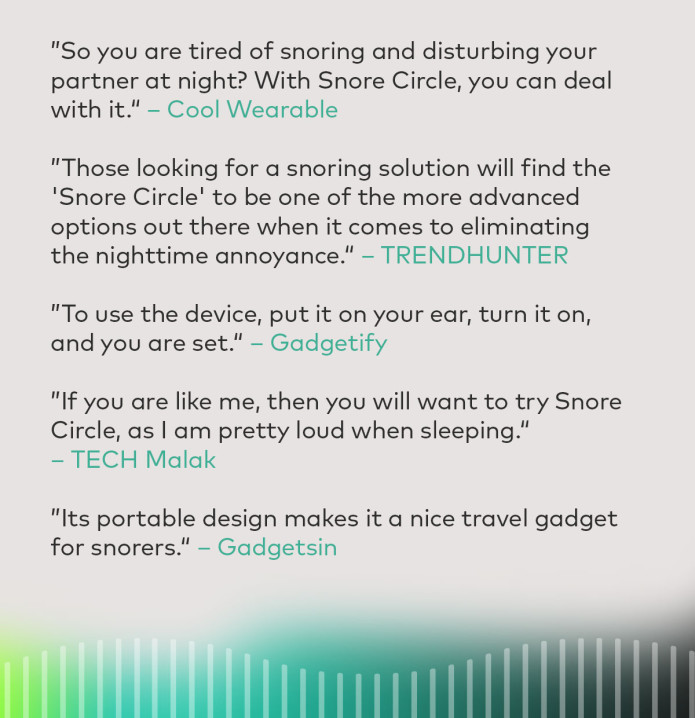 Snore Circle Eye Mask at a Glance​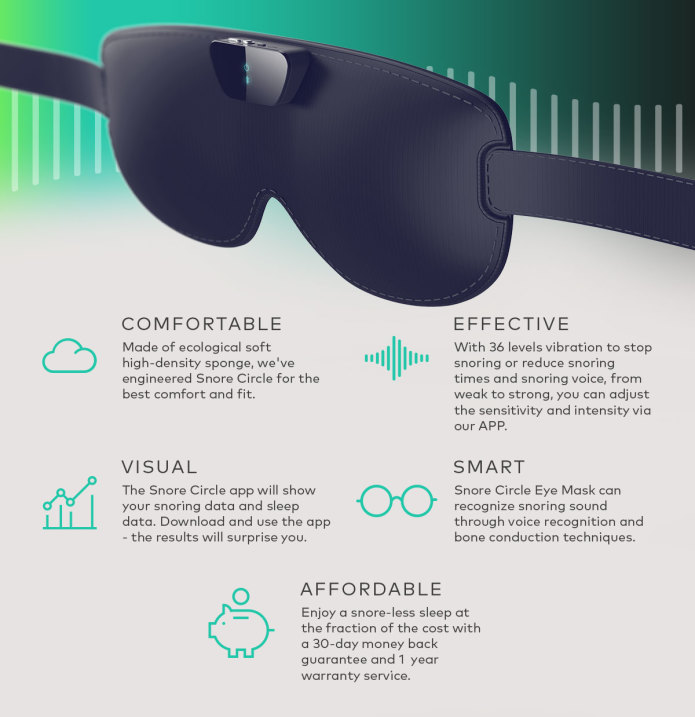 Quiet Sleep Anytime, Anywhere
Snore Circle Eye Mask is ultra compact and lightweight, only weighing 32g so you can take it with you wherever you go. No more worrying if you're disturbing other people. Sleep comfortably and quietly.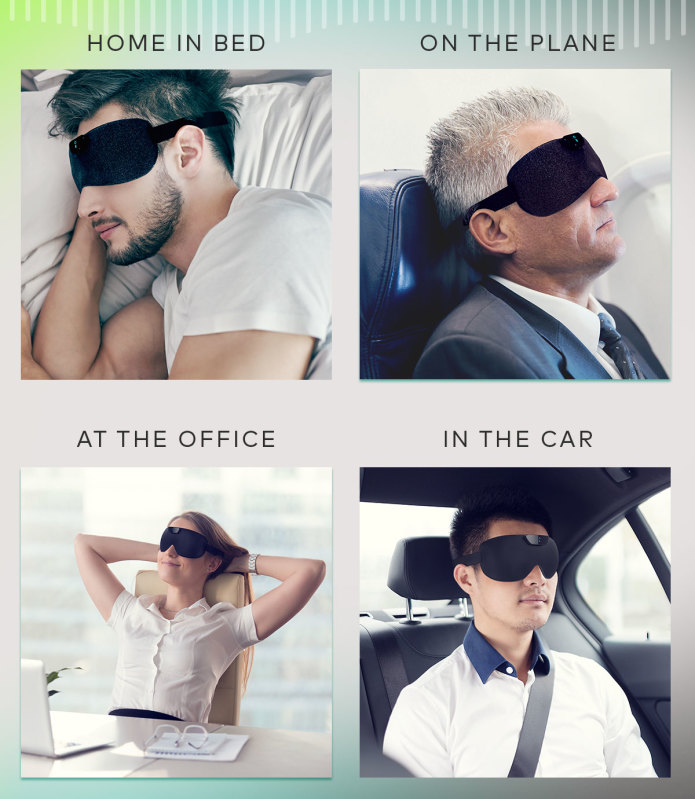 Smart Recognition Technology
With the advanced bone conduction and sound recognition technologies, Snore Circle Eye Mask can precisely identify snoring sound and then it will begin to work - by giving out vibrations at 36 levels for physical intervention.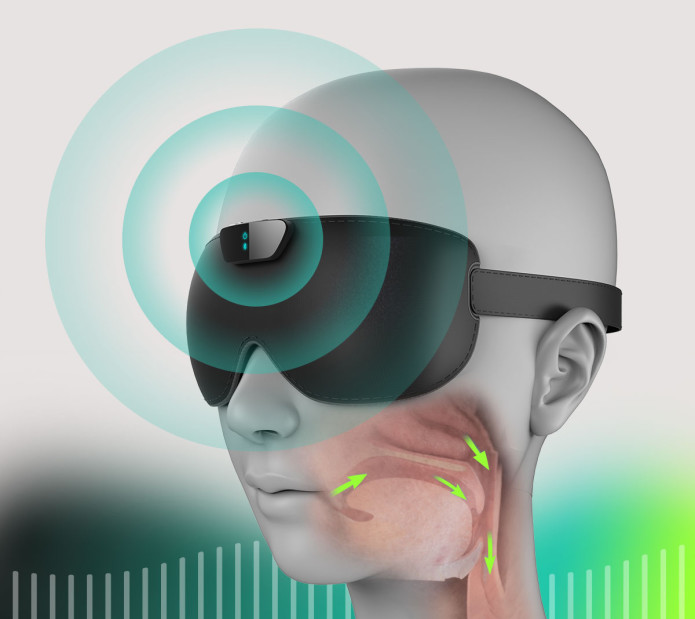 Super Comfortable
Snore Circle Eye Mask is made of ecological soft high-density sponge for the best comfort and fit so you can sleep comfortably and snore-free.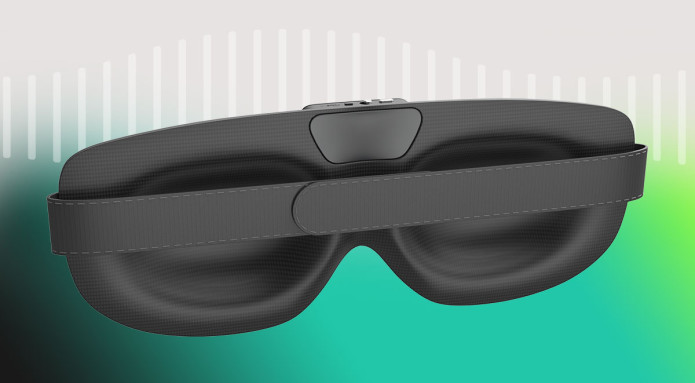 Easy to Use
When you turn it on, Snore Circle will automatically enter the preset working mode, so it is even easier for everyone, even the elderly, to use.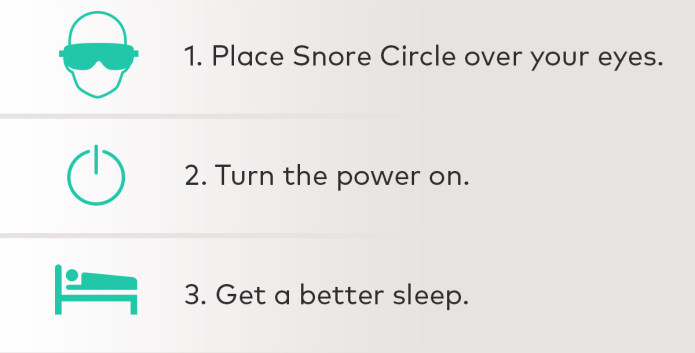 Snore Circle App
Download the Snore Circle App and use it to see your snoring data and sleep data. Our software will surprise you!
Even before you get your Snore Circle device, you can already download the app and use it to analyze your snoring for free. 

Technical Specs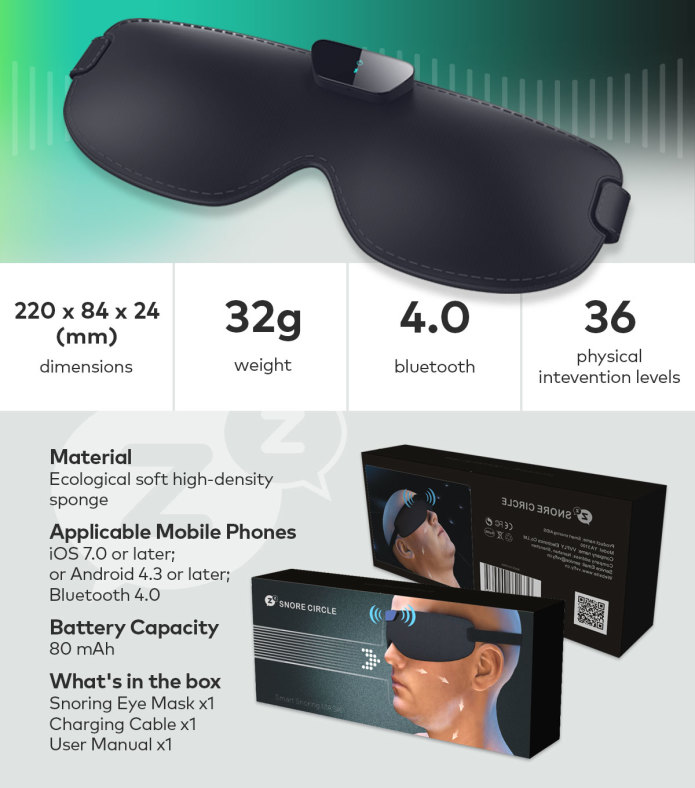 Frequently Asked Questions
1. How long does it take to charge the battery? How long does the battery last when fully charged?
It takes about 2 hours to fully charge the battery, and when fully charged, the battery can last for 2 nights. We recommend charging it every day.

2. How does the anti snoring device work?
When you're snoring, The Eye Mask will recognize the sound of your snores through voice recognition techniques and bone conduction techniques.
Then the Eye Mask will start vibrating using 36 different levels of vibration to stop / reduce snoring, after that your nerves will control your muscles to contract, adjust your breathing, thus reducing your snoring times and snoring voice.

3. When will I receive my product?
By default, our Eye Mask will be shipped via DHL from the main factory, delivery should take from 5-7 days (Please allow up to 48 hours for us to process your order)

4. Is the SnoreCircle harmful to the human body?
SnoreCircle does no harm to the human body because it is worn only during sleep time, it works automatically upon startup without the need to turn on Bluetooth.

5. How long is the warranty period?
1 Year

6. Where can I download the App?
iPhone users can go to the App Store and search for SnoreCircle.
Android users can do the same using the Google Play app.

7. Could it wake me up?
It may take about 3 days for a small part of our customers to adapt to SnoreCircle so during this period they maybe wake up very occasionally, after this short period has elapsed and the body gets used to it, it will be normal for the body and you will enjoy a good night sleep and feel refreshed in the morning.

8. Is it a must for SnoreCircle to work with the app?
You can use SnoreCircle alone, which can work and store data within the device, but to view the data you need to download the SnoreCircle app.
Real time shoppers on site
stock running low.